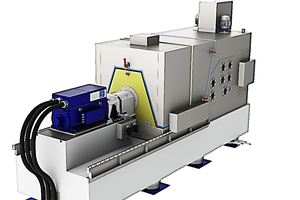 Get the optimum out of your e-drive applications
Load Systems for E-Drive Testing
Delivering performance, accuracy, reliability
As global emissions legislation becomes more stringent, and markets worldwide demand clean mobility and high performance at the same time, electrified powertrains are becoming the industry standard. From mild hybrid to battery electric and fuel cell, we are seeing a wide range of electrified technologies shaping the future of the automotive industry.

The increase of e-drive systems pushes the demand the demand for versatile testing solutions. Backed up by more than seven decades of automotive development experience, we have developed e-drive testing solutions for a broad application range.

Powerful, Versatile, Accurate

Our load systems for e-drive testing are versatile, powerful and accurate. They set the Ideal basis for the measurement of electrical, mechanical, thermal and acoustic characteristics, and are already implemented into the development architecture of OEMs around the world.

Enhancing Your Development Workflow

With the support of our global network of experts and facilities they can be quickly and smoothly integrated into your development workflow. Additionally, we will ensure the equipment is optimized to ensure maximum effectiveness and return on investment.

Helping You Achieve Brand Excellence

All of AVL's products are designed to help our customers to meet and exceed their goals. Furthermore, we aim to achieve this simply, and in the fastest, most cost-effective way possibleWhether it is meeting global environmental regulations, engineering performance characteristics or developing disruptive technologies, our tools enable you to realise your goals.

Accurate and robust equipment backed up by comprehensive expert support enables you to optimize your entire development and testing infrastructure.

Key Benefits
Wide application area ranging from analysis to determination of electrical, mechanical, thermal and acoustic characteristics
Robust and modular testbed design for operation at maximum performance and lowest vibrations
Highly-precise speed sensor system provides a reliable rotor position and speed for best possible dynamometer control.
---
Products & Services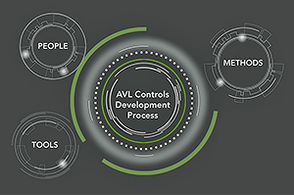 Bundling multiple tools in a seamless toolchain
The integrated state-of-the-art model-based development platform
AVL Maestra® uses a modular, component-based approach and builds interfaces between tools to create an integrated toolchain. This means that...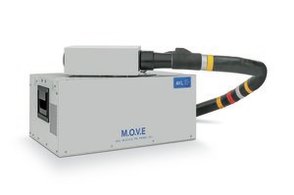 Your fast track to RDE success
RDE compliant PEMS for particle number measurement
AVL M.O.V.E PN PEMS iS+ is an incredibly robust and highly accurate particle number and emission measuring system for heavy-duty applications.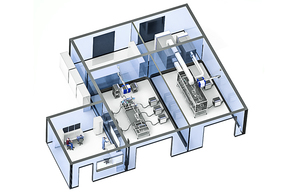 Improve your thermal efficiency
AVL Thermal Management Test Systems are key to speed up your development