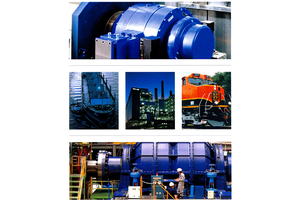 Get the optimum out of your systems
Hydraulic Dynamometers
With more than 60 years of experience in the manufacturing of dynamometers and hydraulic dynamometers, AVL ZÖLLNER MARINE is an expert in this field in terms of both technology and customer service.
All Solutions
---
---
AVL Approach
AVL Zöllner Marine Hydraulic Dynamometers are load absorption devices and measuring instruments at the same time. The mechanical energy delivered by the test object is transformed into heat and carried off by water flowing through the dynamometer.
---
Benefits at a Glance
By selecting our AVL Zöllner Marine Hydraulic Dynamometers our customers will enjoy support over the entire product lifecycle.
We are able to support our customers during the planning and project phase and further during the operation
Our product development ensures state of the art hydraulic dynamometers
Through modification kits our customers are able to participate in our technical achievements for their installed dynamometers. This is the key to meet future requirements.
Our products convince our customers through excellent measuring accuracy and reliability as well as through outstanding control quality
---