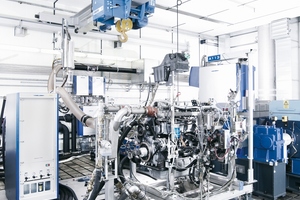 Proving technology
Mechanical Development and Validation
Verification and validation from concept through to SOP
At AVL we offer mechanical testing for the verification and validation of a wide variety of powertrain components and systems. From single components up to engines, transmission, exhaust gas aftertreatment and hybrid systems, we help OEMs ensure their systems meet their design expectations and targets.

Our mechanical development activities cover all areas, from single component testing and engine testing to the validation of full vehicles. And with a broad and varied portfolio of solutions, we can tailor them to meet your specific use case.

Tailored Solutions

All AVL Design Verification and Validation Programs (DVP) are based on our development test procedures. They are tailored to the customer's specific powertrain applications, and designed to meet reliability and durability targets within an optimized development time.

This means that we can help you prove your concept and reduce time-to-market in the most efficient way possible. Our solutions include:
Integrated approach of CAE and Testing for Verification
Optimized functional development test approach based on AVL test procedures
Implementation of specialized AVL measurement competences
Accelerated durability test programs on testbed and in vehicle validation
Durability test program optimization based on AVL Load Matrix

Our method optimizes development steps with a closed loop approach. To do this we use analytical tools early in the development process to test the program definition. Furthermore, based on performance indices derived from more than seventy years' experience in automotive, commercial and off-highway development programs, we offer continuous development target allocation.

By combining our standardized test programs with AVL-specific development methodologies such as DVP and Load Matrix we can tailor our offering to meet your targets. We are also the leading experts in friction analysis, based on our testbed solutions and our engineering experience.
A Proven Track Record

The experts from our mechanical development and validation department have applied our solutions to a vast array of applications. We have created CO2 reduction programs that minimize auxiliary system loses through friction. We have developed in-vehicle validation programs for heavy-duty truck and bus development projects. We even worked on mechanical development programs for passenger cars, from concept verification up to SOP.

Other areas where AVL's testing and validation competence has already proven itself include:
Exhaust gas aftertreatment system (SCR and DPF) verification and in-vehicle validation for EU6 and Tier 4 applications
In-vehicle validation programs for heavy duty truck development programs
Electric vehicle development program definition
Fuel cell verification and validation program optimization
Off-highway engine durability testing and validation program optimization for Tier 4
Implementation of data monitoring systems for EPA07 and EPA10 for in-vehicle validation
Component and system development and validation
Troubleshooting activities of all types of powertrain systems worldwide
Research activities in materials, honing processes, friction
---
---
Products & Services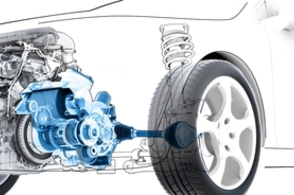 Designing the parts together
Passenger Car
AVL Transmission Engineering offers engineering solutions and services from concept investigations to series production including complete...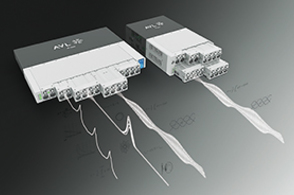 Adapts. Acquires. Inspires.
Your high-speed, modular data acquisition platform
This new platform combines indicating, optical and e-Power analysis technologies into a single package. Improve understanding of individual...