The facilities are equipped and well-prepared
for steady state and dynamic engine testing. Drive cycles
combined with vehicle/drivetrain simulation...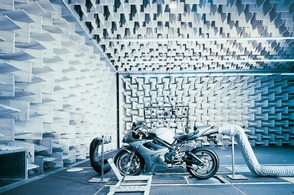 Inertia simulation is available from 5kg up to 450kg for speeds up to 250km/h and covering Euro 6 and Tier4 emission standards.
Optimized thermal efficiency
AVL provides dedicated testing equipment for components, systems and entire vehicles. This includes air conditioning systems, and our A/C system...