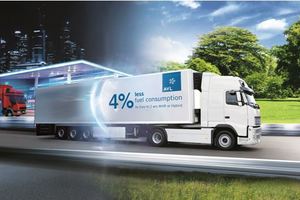 Foster successful products
Product Portfolio Management
Ensuring consistent quality for your customers
Developing a strong product portfolio goes beyond technology. For the manufacturers of passenger cars and commercial vehicles operating in dynamic markets around the world, it is vital to understand your customers' expectations. Your product range should truly reflect this understanding.

Product Definition

From the start of the development process, our Product Portfolio Management team will help you align your actions with your targets and core strengths. We will support you in implementing the changes required to drive innovation and new ideas. This includes differentiating your offering from your competitors and igniting your passion for what you do.

We can help you to define your product characteristics or even choose the ideal powertrain concept before development begins. Keeping these factors in mind helps to reduce development time and cost and support market success.

Market Knowledge

At its heart our service is based on you and your needs. Building on your strengths and experience, our experts will focus on the market, application and customer-related topics. This will enable you to create a well-balanced product portfolio that meets your specific requirements and is true to your brand.

Additionally, with our vast technical know-how we can help you refine your processes to deliver the very best technological offering and meet your development goals. Our 'technology-centered' support is backed up by more than 70 years of automotive industry experience.

Going the Extra Mile

Our consulting approach covers combustion engines, transmissions, electric drives, batteries, fuel cells and software, but it's not just about supporting you with technology. We also have global experience in all other aspects required to enter and work in markets around the world. From due diligence expertise to mergers and acquisitions know-how, our global network guarantees in-depth knowledge of all major on and off-road markets and its players.

Our Product Portfolio Management services don't just help you create successful products. They help you create a successful business too.
---