Go back
11th International AVL Exhaust Gas and Particulate Emissions Forum
March 3 - 4, 2020
Forum am Schlosspark, Ludwigsburg, Germany
Share
Register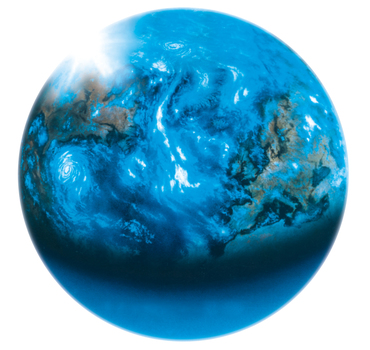 Share
March 3 - 4, 2020
Forum am Schlosspark, Ludwigsburg, Germany
Save the Date
11th International AVL Exhaust Gas and Particulate Emissions Forum
Register
---
Since the early 2000s, the International AVL Exhaust Gas and Particulate Emissions Forum has served as one of the most important specialist conferences in the field of exhaust gas aftertreatment and the associated metrological challenges within the engine and vehicle industry.

To improve local air quality effectively, the requirements placed on internal combustion engines regarding CO2 and pollutant emissions are continuously being tightened. These environmental regulations require the widespread use of efficient exhaust gas aftertreatment technologies. These technologies must achieve optimal performance values under all application-specific conditions to meet future requirements.

The automotive and engine industries are currently experiencing the deepest upheaval in their history. Electrification, digitalization, autonomous driving and flexible use are leading to major changes. To guarantee the efficiency and environmental compatibility of all internal combustion engines, existing technologies must be further developed, and new solutions must also be found for exhaust gas aftertreatment using alternative fuels. We must continue along the development path towards a pollutant-free and CO2-neutral internal combustion engine.

The 11th International AVL Exhaust Gas and Particulate Emissions Forum will take place from March 3 - 4, 2020, in the "Forum am Schlosspark" in Ludwigsburg near Stuttgart. Top-class speakers from Germany and abroad will present the latest results of the enhancements of low-emission propulsions and report on current results in exhaust gas aftertreatment, CO2 reduction, reduction of air pollution, regenerative fuels, hybridized propulsions, well-to-wheel considerations and new exhaust gas measurement technology. This informative conference will also include an exhibition with a presentation on the latest solutions in the field of exhaust gas measurement technology.

Similar to previous forums, we are expecting over 250 national and international guests in the "Forum am Schlosspark" in Ludwigsburg near Stuttgart. During more than 20 exciting technical sessions, the expert audience will be presented with current solutions for the implementation of exhaust gas legislation and will also have the opportunity to engage in technical discussions and expert talks.

On behalf of AVL Deutschland GmbH and the members of the Program Advisory Board, I wish all conference participants an interesting conference, exciting discussions and a pleasant stay in Ludwigsburg.

We look forward to welcoming you in March 2020 to the beautiful residence city of Ludwigsburg.

On behalf of the Program Advisory Board

Prof. Dr.-Ing. Gennadi Zikoridse
Evening Program
On the evening of March 3rd, 2020, we would like to spend a few unforgettable hours with you in Ludwigsburg. We look forward to your participation.
---
Info Point
Venue
Forum am Schlosspark
Stuttgarter Straße 33
71638 Ludwigsburg

Registration fee:
All fees include proceedings, catering and evening program (plus VAT).
€ 1050,- Registration fee
€ 850,- if you register before November 8th, 2019 (early bird discount)
€ 500,- for members of universities (limited)
€ 210,- for students (limited)
Free of charge for Speakers

Terms of payment:
30 days from date of invoice, net

Cancellations:
The registration fee will be reimbursed (minus € 100,- for administrative costs – students € 50,- – plus VAT) provided that a written cancellation is received by January 10th, 2020 (postal date). Cancellations after this date will result in the forfeit of the full registration fee.

Presentation languages:
German and English (simultaneous translation)

Please address any inquiries relating to papers to:
AVL Deutschland GmbH
Daniela Karow
Peter-Sander-Straße 32
55252 Mainz-Kastel
Phone: +49 6134 7179-0
Email: forum@avl.com

Please address any organizational questions to:
AVL Deutschland GmbH
Sabine Müller
Peter-Sander-Straße 32
55252 Mainz-Kastel
Phone: +49 6134 7179-16
Email: forum@avl.com
---
Call for Papers
Would you like to actively participate in the 11th International AVL Forum and contribute to the success of the event with your own presentation? Until 31 July 2019 you have the opportunity to submit your lecture topic on one of the following topics:

Air pollution
Air quality
Emission / Immission
Future powertrain concepts incl. exhaust aftertreatment - Otto and Diesel
GPF calibration
RDE challenges
EATS aging
Low NOx
Well-to-Wheel
Overview and fuel cell
Energy basis of mobility
Fuels
Metrology
Zero Impact Emission
OBD sensors

We are looking forward to receiving your abstract with a maximum of 3000 characters, including title, authors, co-authors and company names as well as contact details. Please send it to the contact below by 31 of July, 2019, at the latest:

AVL Deutschland GmbH
Sabine Müller
Peter-Sander-Straße 32
55252 Mainz-Kastel
sabine.mueller@avl.com
Tel.: +49-6134-717916
---
Program Committee
The quality of the technical papers is guaranteed by the Program Committee.

We would like to thank:
Dr. Harald Beck
MAN Truck & Bus SE
Prof. Dr. Peter Eilts
Technische Universität Braunschweig
Kurt Engeljehringer
AVL List GmbH
Dr. Dieter Florian
AVL List GmbH
Prof. Uwe Gärtner
Daimler AG
Dr. Jürgen Gieshoff
Umicore AG & Co KG
Markus Grubmüller
AVL List GmbH
Roland Jeutter
AVL Deutschland GmbH
Daniela Karow
AVL Deutschland GmbH
Prof. Dr. Jürgen Krahl
Technische Hochschule Ostwestfalen-Lippe

Dr. Stefan Schmerbeck
Volkswagen AG
Prof. Dr. Gennadi Zikoridse
Hochschule für Technik und Wirtschaft Dresden
---
Hotel Reservation
We have blocked rooms at designated hotels for this event. If you would like to book your hotel please visit the following link: Hotel Reservation
---
Student Sponsoring
The sponsors are supporting free participation for students. If you are interested in networking and access to expert knowledge please apply via email forum@avl.com.
Many thanks to our sponsors!

Application criteria and selection process:
Subsidized places are applicable for Bachelor and Master students focusing on the topics of vehicle engineering, combustion engines or comparable subjects.
Applications should contain a CV, a motivation letter, an overview about your methodology projects, a confirmation of matriculation as well as certificates of completed examinations. If applications are on a par, further selection will be based on a "first-come, first-served" principle.
All submitted applications will be evaluated by the program committee. By submitting applications, students agree to these rules and eligibility requirements, especially that AVL may forward submitted documents to the organizations mentioned above. Any recourse to courts of law is excluded.
Closing date for submission of application is the 6th of December 2019.
Please submit your papers to the following email address: forum@avl.com.
---
Agenda
CONFERENCE PROGRAM – TUESDAY, 3rd OF MARCH 2020
09:00
Welcome and Opening of the 11th International Exhaust Gas and Particulate Emissions Forum
Prof. H. List – AVL List GmbH, Graz, Austria

Session 1: Keynotes, Chairman: Prof. G. Zikoridse – Dresden University of Applied Sciences

09:15
Fine dust in ambient air – still an issue?
Prof. A. Dittler – Karlsruhe Institute of Technology (KIT)
09:45
Post Euro 6 – The European emission legislation targets, plans and Roadmap
Dr. Z. Samaras; Aristotle University of Thessaloniki, Griechenland
10:15
Sustainable and cost-efficient cars
Dr. H. Pengg – Audi AG; M. Zapf, Prof. Chr. Weindl – Coburg University; Dr. Th. Bütler, Dr. Chr. Bach, – Swiss Federal Laboratories for Materials Science and Technology, Switzerland
10:45
Coffee break

Session 2: Air-Quality, Chairman: Prof. U. Gärtner – Daimler AG

11:15
Update on IMO regulations for international shipping with particular focus on GHG and Black Carbon emissions
P. Lauer – MAN Energy Solutions SE
11:45
How can the Stuttgarter Straßenbahnen AG obey the laws for air pollution control
M. Wiedemann – Stuttgarter Straßenbahnen AG
12:15
Comparative study of brake particle emissions
Prof. K. Augsburg – Ilmenau University of Technology
12:45
Low-Emission Zones and Diesel Bans – the Way Into the Electric Car Future
Prof. M. Klingner, E. Sähn – Fraunhofer Institute for Transportation and Infrastructure Systems IVI
13:15
Lunch

Session 3: Future Emission Concepts I, Chairman: Prof. P. Eilts – University of Braunschweig – Institute of Technology

14:45
Increasing challenges in calibration methodology and particulate filter technologies of gasoline direct injection engines on the European market
A. Hochnetz, P. Götschl, Dr. C. Martin – AVL List GmbH, Austria
15:15
Challenges for the Gasoline Exhaust Aftertreatment System beyond EU6 legislation
D. Thier, J. Goja, Y. Ito, F. Gaermer dit Richter, D. Waters, Dr. F. Striebel, C. D. Vogt – NGK EUROPE GmbH; K. Kato, F. Yoshioka, T. Shimoda, T. Aoki, M. Yamashita – NGK INSULATORS Ltd., Japan
15:45
Exhaust-gas treatment of natural gas engines
Prof. O. Deutschmann, Dr. P. Lott – Karlsruhe Institute of Technology (KIT)
16:15
Coffee break

Session 4: Future Emission Concepts II, Chairman: M. Grubmüller – AVL List GmbH

16:45
Numerical Design of a Pre-Turbo SCR Exhaust Aftertreatment System
D. Knaf – BIN Boysen Innovationszentrum Nagold GmbH & Co. KG; J. Hipp, Prof. C. Beidl – Darmstadt
University of Technology
17:15
Innovative SCR Systems for upcoming commercial vehicle emission requirements
Prof. J. Hammer – Robert Bosch GmbH
17:45
CatVap® - Exhaust aftertreatment systems of the future require efficient heating measures, results
R. Szolak, P. Beutel – Fraunhofer Institute for Solar Energy Systems ISE; B. Danckert – ICCL - Integrated Consulting Company Ltd.
18:30
Welcome Cocktail followed by Dinner
CONFERENCE PROGRAM - WEDNESDAY, 4th OF MARCH 2020
Session 5: Test Equipment for RDE Applications, Chairman: Dr. D. Florian – AVL List GmbH

08:30
Influence of renewable fuels on specific real world driving car emissions (RDE)
M. Kortschack, A. Singer, Dr. O. Schröder, Prof. M. Jakob – Coburg University Technology Transfer Center for Automotive Technology; Prof. J. Krahl – University of Applied Sciences Ostwestfalen-Lippe
09:00
PEMS Performance Standard – Status and Implication for Emission Measurement Instrumentation
Prof. A. Bergmann – Institute of Electronic Sensor Systems, Austria
09:30
Emission reduction of a hybridized heavy-duty truck through SCR temperature management
N. Hummel, M. Thiem, Prof. C. Beidl – Darmstadt University of Technology
10:00
Coffee break

Session 6: Future Measuring Concepts, Chairman: Dr. H. Beck – MAN Truck & Bus SE

10:30
On-road remote sensing for monitoring of vehicle emissions
Dr. J. Borken-Kleefeld – International Institute for Applied Systems Analysis, Austria
11:00
Overview of the H2020 sub-23nm PN Measurement Research Programmes
J. Andersson – Ricardo Automotive & Industrial, United Kingdom
11:30
Monitoring of a Particulate Filter for Gasoline Direct Injection Engines with a High-Frequency-Antenna
P. Schwanzer, J.Mieslinger – Ostbayerische Technische Hochschule Regensburg; M. Dietrich, G. Haft – CPT Group GmbH; M. Gaderer – TUM Campus for Biotechnology and Sustainability; S. Walter, G. Hagen, R. Moos – University of Bayreuth
12:00
Lunch

Session 7: Fuels, Chairman: Prof. J. Krahl – University of Applied Sciences Ostwestfalen-Lippe

13:00
How to choose the right energy carrier for sustainable mobility?
S. Dörr – Lubtrading GmbH, Luxembourg; Prof. Th. Schulte – University of Applied Sciences Ostwestfalen-Lippe
13:30
Ultra-low emissions with OME at the CI engine – Implementation and potential for reduction of the immission level
T. Steinhaus, A. Mokros, M. Thiem, M. Münz, Prof. C. Beidl - Darmstadt University of Technology
14:00
"ElectroFuels"- Organic electrosynthesis as a strategy for the production of regenerative fuels?
M. Guschakowski, Prof. U. Schröder, Dr. W. Sauter – University of Braunschweig – Institute of Technology
14:30
Coffee break

Session 8: Well-to-Wheel, Chairman: Dr. S. Schmerbeck – Volkswagen AG

15:00
Real driving emissions of commercial vehicles in the spectrum of a holistic ecological assessment against the "EU Clean Vehicles Directive" in the bus sector
Prof. R. Pütz – Landshut University of Applied Sciences / BELICON
15:30
Carbon footprint of different powertrains
Dr. M. Schüler, Dr. G. Bäuml – Volkswagen AG
16:00
Options to meet the future EU CO2 reduction targets for medium duty vehicle
Dr. K. Wilbrand, Dr. Chr. Balzer, Dr. A. Kolbeck – Shell Global Solutions (Deutschland) GmbH
16:30
Closing Remarks
R. Jeutter – AVL Deutschland GmbH
16:45
End of Forum
---
Location
Forum am Schlosspark, Ludwigsburg, Germany
---