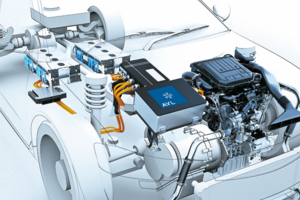 ---
---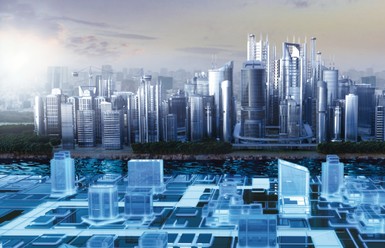 The Challenge
Vehicle development is teamwork. Different disciplines bring together the components they are responsible for, in order to create the entire vehicle. Usually, each discipline uses its own tools. In early development phases, many different simulation solutions are used to model the systems and components.
How can I link the different models into an overall system in order to understand and optimize their interaction?
How do I create a working virtual prototype from the different component models so I can save physical prototypes?
How to integrate available hardware components into a virtual prototype?
---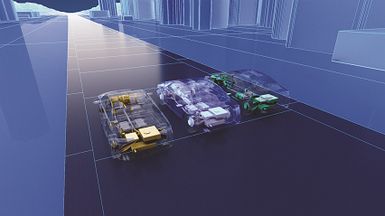 The AVL Solution
Model.CONNECTTM interlinks simulation models into a consistent virtual prototype, regardless of the tool they were created with. Simulation and hardware components can be easily integrated into a complete virtual/real system. This facilitates the continuous, model-based development in a wide range of powertrain and vehicle applications (e.g. vehicle dynamics, energy management, real driving emissions, driver assistance systems).
---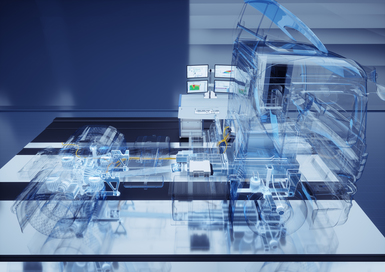 The Added Value
The singular and patented technology enables you to network your models easily and error-free via standard interfaces
More than 20 different simulation tools are supported
Your models are protected against unauthorized access and manipulation
You can make informed decisions that go beyond the boundaries of individual systems

If you want do know more, check out some of our publications:
Go to Download Center
---
Standards/Interfaces
| | |
| --- | --- |
| Adams (MSC Software) | FMI (Functional Mockup Interface) |
| AMESim (Siemens LMS) | GT-Suite (Gamma Technologies) |
| AVL BOOST (AVL) | Java |
| AVL CRUISE (AVL) | KULI (MAGNA) |
| AVL CRUISE M (AVL) | LabVIEW (National Instruments) |
| AVL FIRE (AVL) | MATLAB (Mathworks) |
| AVL VSM (AVL) | Microsoft Excel (Microsoft) |
| CarMaker (IPG Automotive) | OpenModelica (Modelica Association) |
| CarSim Product Family (Mechanical Sim. Corp.) | SaberRD (Synopsys) |
| Custom (DLL Wrapper) | SIMPACK (Dassault Systems SIMPACK) |
| Dymola (Dassault Systems) | VEOS (dSPACE) |
| Flowmaster (Mentor Graphics) | VTD (Vires) |
---
Downloads
Downloads
| | |
| --- | --- |
| | 0.36 MB |
Success Story
Model.CONNECT
Can transient vehicle models written in software be used to measure driveability on an engine testbed?

Engineers at a Japanese OEM have investigated a co-simulation environment that can run proprietary vehicle models to build a virtual vehicle on an engine testbed. The question they were asking themselves was: How could driveability tests, normally executed on the road with real vehicles, be run on an engine testbed with a virtual vehicle?
---