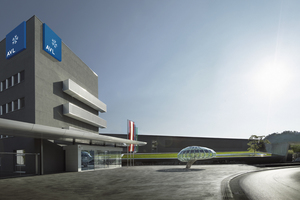 AVL Supplier
The need to turn pioneering achievements into world class products and processes is central to our company's value and cannot be achieved without the support of our suppliers. We rely on our suppliers to deliver high-standard products. Constantly seeking to improve, we expect our suppliers to play a major part in this process, sharing the goal of world class automotive solutions.
---
AVL Purchasing is open to approaches from innovative new suppliers, who believe they can meet our procurement values within one of our material groups and provide a cost effective service to AVL. We give suppliers the possibility to express their interest to us and apply to be a potential supplier.
Your product and service range fit to our requirements and values?
To be considered as a potential supplier to AVL, the first point of contact is the online AVL supplier registration form on our interactive SRM-Portal:

English: Supplier Registration
German: Lieferantenselbstregistrierung

Please fill in all required fields regarding your company, your products and services and your contact persons. Feel free to add all valuable documents presenting your business and product range interesting for AVL.
Once we have received your application, AVL purchasing will check your provided information. In case of approval, you will be registered as a potential new supplier to AVL within the stated material groups (classification) and thus get the chance to participate in SRM events via the portal.
In case of approval, a user account for the SRM-Portal will then be submitted to the indicated email address.
On AVL's SRM-Portal you can update your supplier information on a regular basis, upload documents, accept contracts and follow the invitation to participate in SRM-events such as Request for Quotations (RFQ), Request for Information (RFI) or eAuctions.

Please be aware that the completion of the online registration does not guarantee that you will be selected as an AVL supplier, but it is certainly the first step.

By means of the SRM-Portal AVL Purchasing maintains a global database of approved, established suppliers accessible for AVL purchasing departments worldwide. The performance of these suppliers is continually assessed and evaluated. Whilst commercial issues like price and payment terms are important, we will always also consider quality, reliability, timely delivery and customer support.
Help: purchasing@avl.com
---