In modern electrified powertrains (xEVs), huge demands are placed on batteries. These electrochemical energy storage and conversion devices must meet market requirements such as long-lasting high power and energy performance, and dynamic charge and discharge processes. To support automotive battery development tasks, we have created the AVL Battery Test Systems. These 'plug-and-play' solutions are free-standing or containerized battery testbeds that can be delivered as a ready-to-go turnkey solution without needing any further adaptations.
Our test systems are an intelligent combination of years of experience and well-engineered software and hardware. ​The test systems are the core of our battery testing offering, which ranges from individual test and measurement products to our facility services. Here we also offer the design, optimization or complete new construction of entire development facilities. ​
OEMs, battery, and cell suppliers have to continuously develop new packs and cells for the evolving automotive market. For battery electric vehicles (BEVs), the mileage range is a key factor, making the capacity of battery cells and packs crucial. Besides capacity, current and voltage are central to battery development. As a result, the test systems for validating battery cells and packs need to be state-of-the-art.
From individual test products to integrated system solutions and complete battery​ test facilities, you have come to the right place for battery test expertise. Our software and​ hardware portfolio is complemented by holistic support options and application service.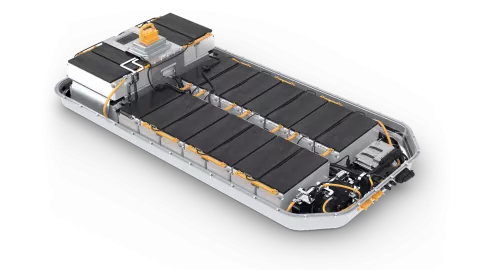 Testing Battery Cells
A battery cell test system is a testbed that includes at least one temperature chamber suitable for testing lithium-ion batteries, a cell cycler in the appropriate current and voltage range, and an automation system. The size of the cell determines which of the various chambers with special safety equipment is required. In addition to the chamber, the cell cycler and the required current and voltage ranges must be  aligned with the respective cell.
Along with our test system, we also offer automation software for performing all types of fully automated tests. The products mentioned above, but also special equipment such as Electrochemical Impedance Spectroscopy (EIS) can be integrated and operated within our AVL Battery Cell TS™. We also offer software solutions for running entire laboratories with several thousand cell test channels via AVL Lab Management™ for Battery.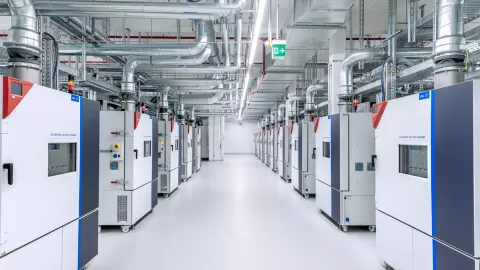 Testing Battery Modules and Packs
OEMs and battery suppliers have to continuously develop new packs for the evolving automotive market. For battery electric vehicles (BEVs), the mileage range is a key factor, making the capacity of battery cells and packs crucial. In addition to capacity, current and voltage are central to battery development. As a result, the test systems for validating battery packs need to be state-of-the-art.
Our AVL solution measures all important parameters under different environmental conditions. Further, it is equipped with multifunctional interfaces connecting to additional tools necessary for battery testing. The combination of development services for the customer and the independent development of test equipment provides AVL with a holistic view of the challenges faced in the domain of battery testing.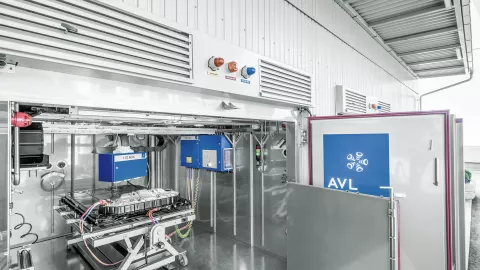 Test system with direct cooling technology.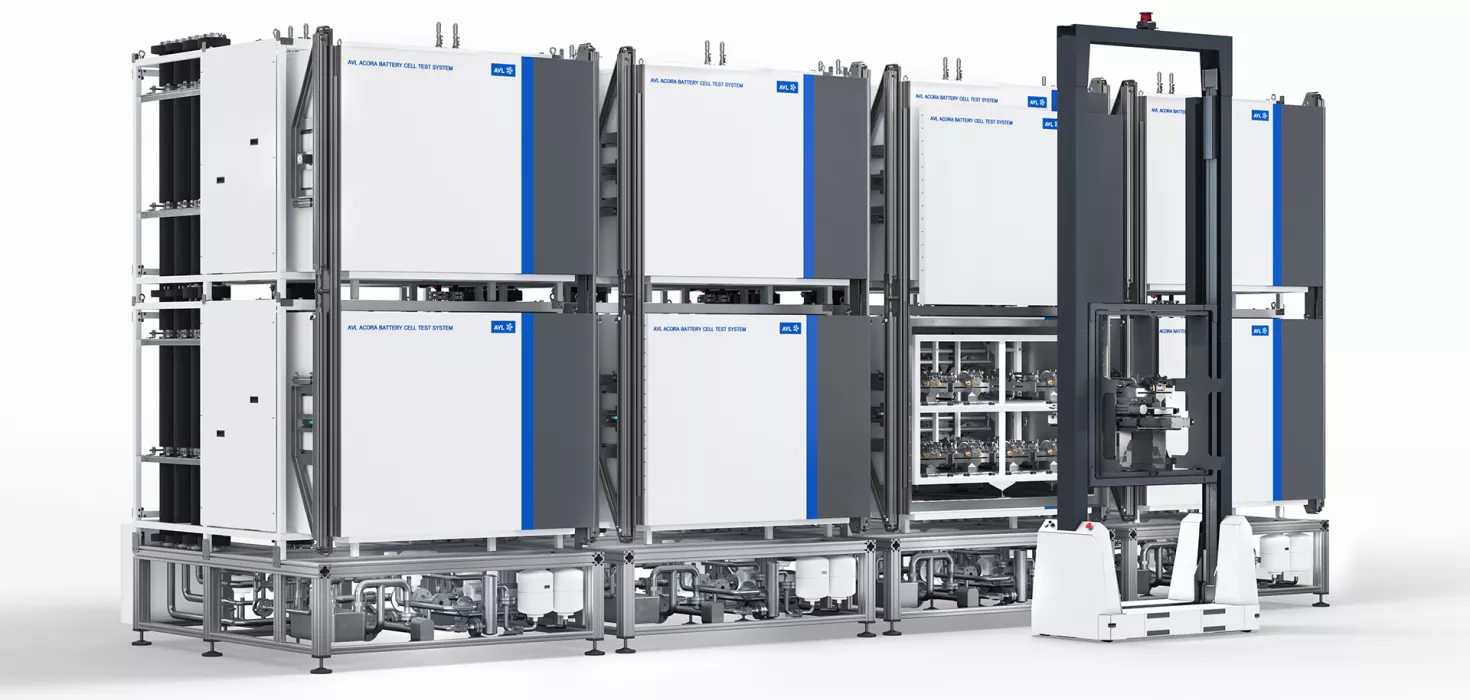 ACORA – Active Cooling Rack – provides a more efficient way of temperature conditioning cells in a test environment compared to conventional climate/temperature chambers. With ACORA, cells are placed in water-cooled cold plates to achieve the required temperature conditions faster and more accurately. By integrating a robotic solution, ACORA can be operated fully automatically. In addition, it offers the possibility of testing over the entire temperature range under full load conditions. → Learn more
Testing the Integration of High-Voltage Components
High-voltage systems are complex and dangerous if not properly designed and tested. The AVL HV System TS™ E-Integration provides a safe environment to test HV systems, which helps to prevent accidents and injuries. Besides that, cost-effectiveness is very important. Testing HV systems in a real-world environment can be expensive, time-consuming, and risky. The AVL HV System testbed provides a cost-effective way, without the need of a chassis dyno, to test HV systems before they are implemented in vehicles, which can help to reduce development time and costs.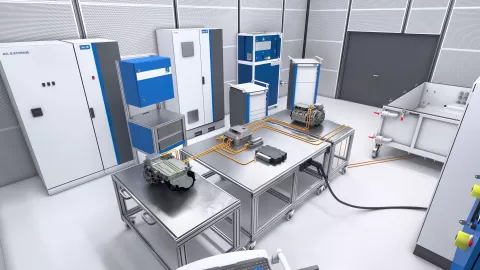 Testing the Charging and Discharging of Electric Vehicles
New charging standards and norms regarding connections, communication, safety, etc. had to be established between OEMs and the industry in recent years. It is desirable to move charging test activities to a controlled test environment to reduce test costs, accelerate development, improve V&V, and enhance quality and customer experience. Simulated charging enables testing of various communication protocols as well as misuse or failures/ malfunctions of charging stations. For AC charging, different mains supplies can be tested depending on the region, e.g. JP, US and EU.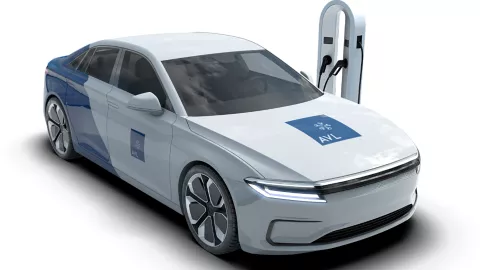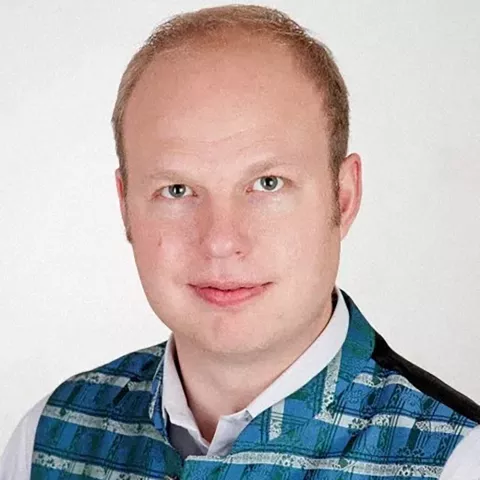 When it comes to batteries, there are countless opportunities to find the right development partners and manufacturers. Here, nuances decide to prevail in the market. As a globally positioned company with knowledge from battery development, simulation and production, AVL is the reliable and competent partner in the field of test systems for batteries."
– Martin Schweiger, Senior System Line Manager, AVL List GmbH
Battery testing on modern testbeds faces a variety of safety problems. The most common method of suppressing a battery fire or thermal runaway incident is to flood the testbed with enormous amounts of water to cool the battery to safe levels. This often leads to the damage or destruction of electrical equipment, test cell environment and is therefore far from ideal. We have developed a unique battery safety system to combat this issue. This revolutionary system instantly addresses the source of the fire and cuts down both the amount of cooling liquid required as well as the cooling time.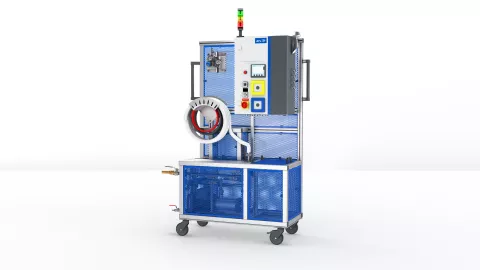 Your reliable partner in battery testing solutions
Thanks to AVL affiliates all over the world we are close to our customers with a global footprint. With our experience from different customer types, like battery, vehicle or energy storage manufacturers, we are able to continuously improve our test systems. New entrants as well as well experienced OEMs and Tier 1 and Tier 2 suppliers and test institutes rely on the support of the global AVL network. Our affiliates represent AVL directly on customer site.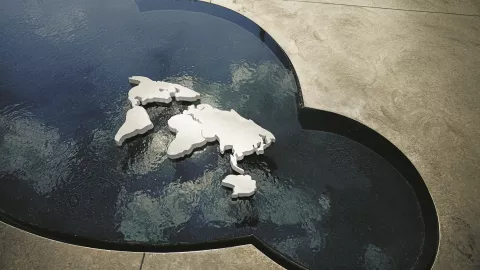 > 200
project managers in Graz, and globally
> 50
battery testing projects per year worldwide
See what drives us and explore our latest developments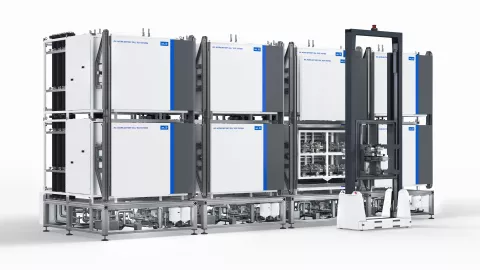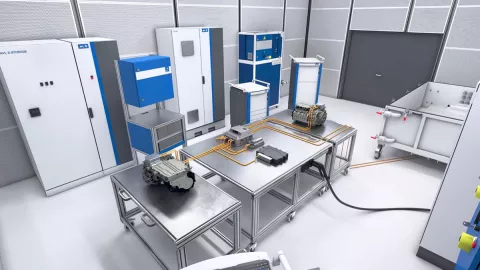 Unique Test Solution for E-Mobility: HV System TS™ E-Integration
On-demand
Battery electric vehicle (BEV) development requires significant adjustments to the development process and its environment.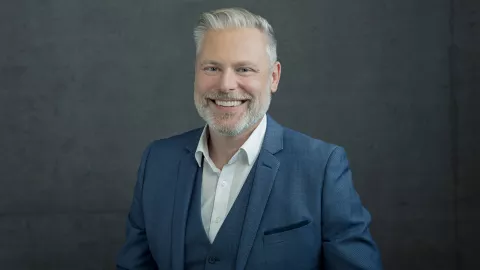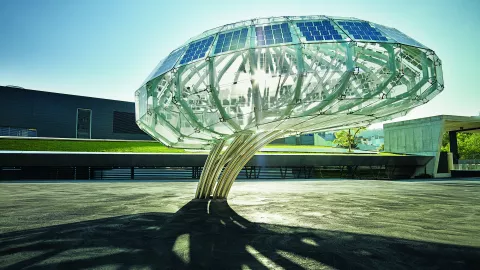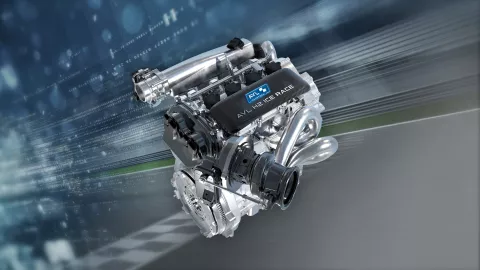 AVL RACETECH Builds Hydrogen Combustion Engine for Motorsport
AVL RACETECH, the motorsport department of AVL, presents the prototype of an innovative H2 internal combustion engine. The power unit is a compact, hydrogen-powered 2-liter turbo engine, with intelligent water injection, which achieves a totally new performance level. The first racing engine that AVL RACETECH is developing and building in-house.