The strict legal requirements for internal combustion engines and the large variety of drivetrain concepts from conventional to hybrid to fuel cell electric as well as battery electric have increased the demand for testing close to real road conditions. The thermal condition and environment of the Unit Under Test (UUT) have a strong impact on the real driving results. For this reason, the simulation must be as exact as possible. In order to achieve this goal, high performing media conditioning systems are needed. They must allow adjustability to real in-vehicle conditions and guarantee high stability in both constant and dynamic operation. In addition, they must be able to simulate extreme environmental conditions.
Gaseous and liquid media (coolant, oil, intake air and boost air) have a significant impact on the UUT's behavior. Conditioning systems bring these media into a selectable and predefined range. To perform tests with high precision and reproducibility, stable environmental conditions are crucial. These are conveniently and reliably provided by conditioned media. When the UUT development takes place in different locations, media conditioning ensures that testing conditions remain comparable. For this reason, conditioning systems are an indispensable key part of testbed equipment in development, calibration and certification.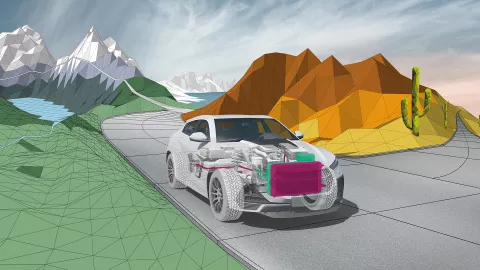 Accuracy
High control accuracy in steady-state and dynamic mode increases testbed efficiency.
Reproducibility
Good reproducibility allows a fast achievement of development goals.
Conditions
Emulate/ Simulate/ Replicate extreme temperature and pressure conditions on the testbed which is hard to achieve on the road.
Automation
Easy integration into the automation system enables a quick installation (plug & play).
Specifications
To simulate extreme driving conditions on the testbed, conditioning systems must be able to create extreme media conditions. In order to improve the efficiency of the testbed, the initial conditions must be established quickly. Oil and coolant conditioning systems cool the UUT very fast at the end of each test cycle, which helps to increase the number of tests per time unit (e.g. cold start tests).
AVL media conditioning systems are characterized by their modular design, their excellent functional expandability and their compactness, making them mobile and versatile on the testbed. They are designed to be truly robust and optimized for maximum dynamics and control quality. An installed base of more than 4.000 systems demonstrate their quality and durability.
 

ICE

Transmission

Battery

E-Motor

Power
Electronics

Fuel Cell

Coolant

✓

–

✓

✓

✓

✓

Boost Air

✓

–

–

–

–

✓

Oil

✓

✓

✓

✓

✓

–

Intake Air

✓

–

–

–

–

✓

Exhaust Back
Pressure

✓

–

–

–

–

✓

Altitude
Simulation

✓

–

–

–

–

✓
If standard systems do not fully satisfy your needs, we offer customized solutions. Whether you request a special design or have higher requirements, such as the use of individual materials or the implementation of your own safety standards, we are happy to fulfill your wishes. We offer customization on a single device basis up to complete product series. For the use in EOL testbeds, we offer tailored fill and drain solutions. In addition, we can integrate customer-specific components from different suppliers. This simplifies spare parts management and keeps your productivity high.
Adaptation
Adaptations to special building interfaces.
Customization
Customization of temperature, pressure, flow or power range.
Requirements
Tailored to requirements regarding control dynamics and control accuracy.
AVL ConsysCool
You can apply the AVL ConsysCool in development, certification, End of Line (EOL) testing, as well as in highly dynamic applications for race car engines. The system controls the coolant to a freely definable temperature and keeps it within tight limits. An inte grated electric heating system ensures quick pre-heating and improves control dynamics.
The high control accuracy achieved in steady-state and dynamic modes delivers high-class test condition reproducibility. You can extend the basic unit's functionality with additional options in order to reach the best results for your application. For less demanding applications like endurance testing, we additionally offer an elementary coolant conditioning unit which is both compact and cost-efficient.
AVL ConsysBoost
AVL ConsysBoost conditions the UUT's boost air to a predefined value within a very narrow tolerance range. It is chiefly used to keep the boost air temperature at a constant level, regardless of the UUT operation state. By maintaining the exact boost air temperature, the reproducibility of the test condition is guaranteed. The original vehicle intercooler is replaced by an industrial water/air intercooler.
To simulate the pressure drop of different boost air coolers, an adjustable flap is installed. This makes the device suitable for a wide range of UUTs. In case you require the use of an original UUT intercooler, we offer alternative solutions such as spray conditioning systems or intercoolers inside water jackets.
AVL ConsysLube
With AVL ConsysLube you will be able to precisely keep the oil temperature and oil pressure to definable values. The integrated electric heating system allows a fast preheating of the oil. Furthermore, it optimizes the control accuracy in dynamic operation. Several connection types and device options permit a variety of applications. For instance, you can:
Connect AVL ConsysLube to the oil sump to avoid any negative impact on the UUT's oil circuit and to control temperature even when the UUT is being stopped.


 

Connect it to the pressure oil circuit to control the pressure and temperature of the UUT's oil supply – both in steady-state and dynamic operation.
AVL ConsysLube is suitable for internal combustion engines, gearboxes or oil cooled e-drive components.
AVL ConsysAir
The performance of the UUT depends strongly on the intake air temperature, humidity and pressure. With AVL ConsysAir, these key factors can be adjusted to any set point, irrespective of the actual ambient conditions at the testbed. The patented Dynamic Bypass enables an unrivalled pressure stability at engine intake and exhaust in steadystate and even in highly dynamic engine operation.
Another crucial feature of this device is the short stabilization time after a set point change (for pressure even less than three seconds). Combined with AVL Altitude Simulator, AVL ConsysAir enables testing from sea level to high mountain road in winter or summer, in the tropics, deserts or arctic regions on a normal testbed.
Download
Simulate real and extreme conditions with best reproducibility.
Download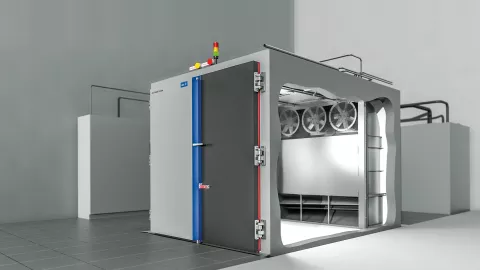 AVL Climatic Chamber
Battery packs, modules and cells, fuel cells, e-motor and e-axle solutions must operate safely and reliably in any environment. This can include extreme temperatures and humidity, which cannot be reproduced on the test track or in real test scenarios on the road. This is why we developed the modular AVL Climate Chamber.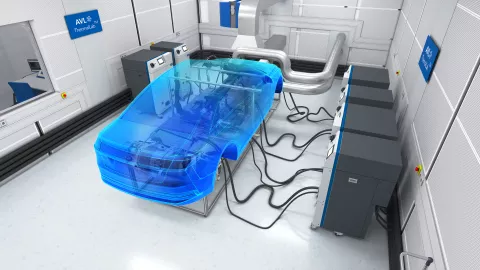 AVL ThermalLab™
AVL ThermalLab™ tests the entire VTMS, including all coolant circuits and the refrigerant cycle, under dynamic conditions using model-based testing. The UUT is the complete VTMS embedded in an emulated vehicle while the environment is fully simulated. The entire system can be tested in the lab under realistic driving and ambient conditions.
Battery Test Systems
For battery (module/pack) testing, we offer complete test systems, stand-alone equipment, or even entire turnkey test labs.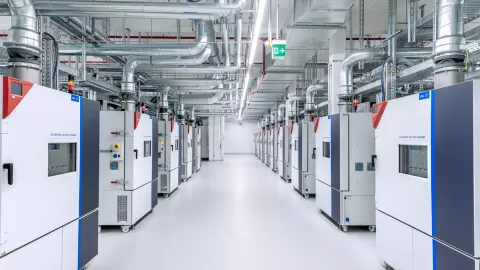 AVL Battery Cell TS™
For battery cell testing, we offer complete test systems, stand-alone equipment, or even entire turnkey test labs.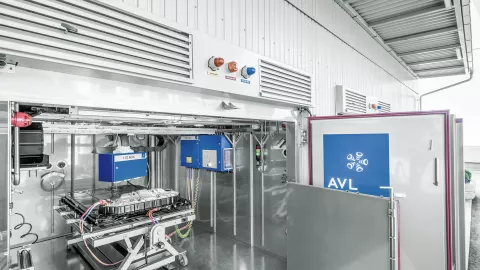 AVL Battery Module/Pack TS™
We offer complete test systems for the testing of modules/packs. Learn more about which hard- and software products are included in our test systems.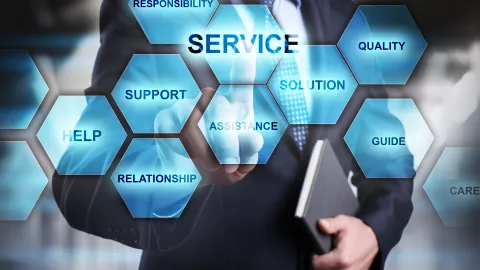 Customer Services
Your success is our goal. This is what we are aiming for and this is how we understand AVL Customer Services since decades. Our goal is not new, but the way how we do it, is constantly evolving.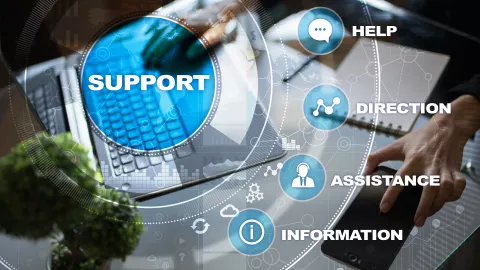 Customer Support
The primary goal for our AVL Customer Support Teams is, to be a helpful and reliable partner for all kind of questions and issues you might have, when using AVL's technology.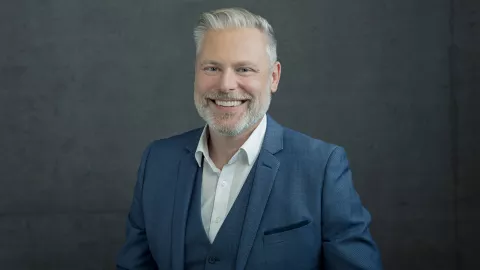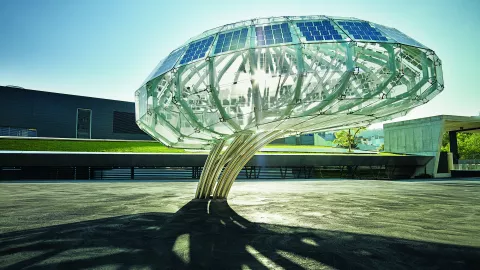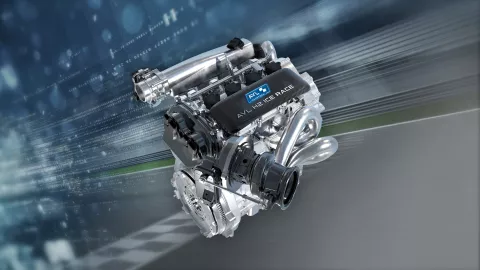 AVL RACETECH Builds Hydrogen Combustion Engine for Motorsport
AVL RACETECH, the motorsport department of AVL, presents the prototype of an innovative H2 internal combustion engine. The power unit is a compact, hydrogen-powered 2-liter turbo engine, with intelligent water injection, which achieves a totally new performance level. The first racing engine that AVL RACETECH is developing and building in-house.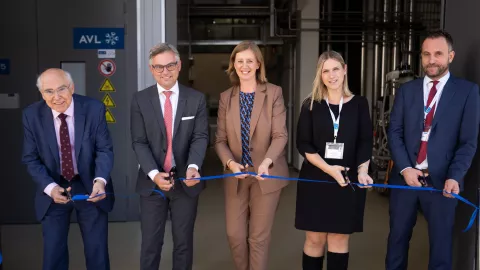 Do you have questions or want to work with us?
Our experts are happy to help.