AVL Customer Services for Testing Solutions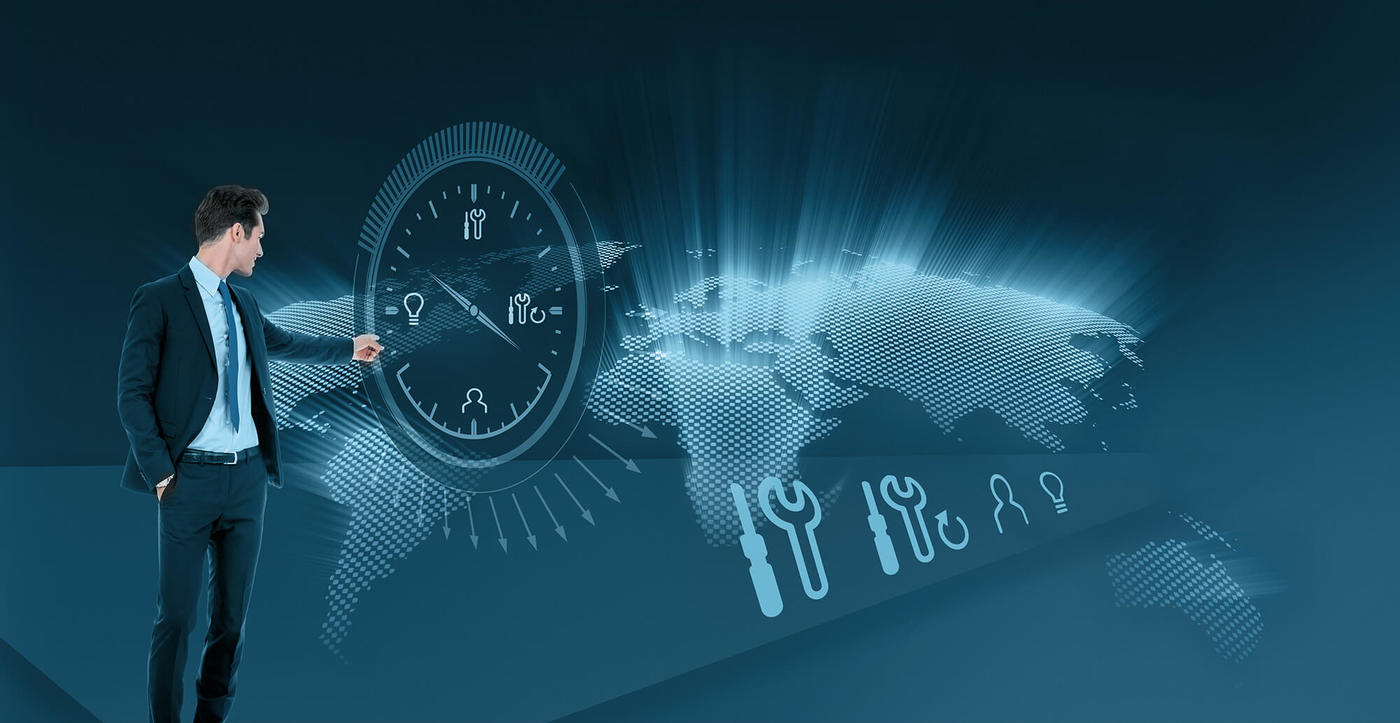 Experience the added value.
AVL Customer Services for Testing Solutions
Services for equipment, processes and staff
AVL Customer Services safeguard the availability and usability of equipment and devices throughout the product lifecycle. The value generated from the investment is maximized by avoiding the high cost of operational downtime and reducing the risk of inaccurate testing results.
---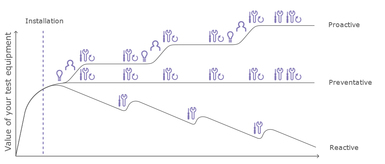 El reto
Reduction of Total Cost of Ownership (TCO)
Can preventive hardware and software maintenance avoid major unplanned costs caused by a technical breakdown?
Can multiple test repetitions caused by inaccurate testing equipment be avoided?
Increasing the availability of test equipment
Can AVL define equipment maintenance schedules that consider non-operational times?
Maximizing the degree of utilization
Can AVL application experts identify areas for improvement in the customer specific testing process?
---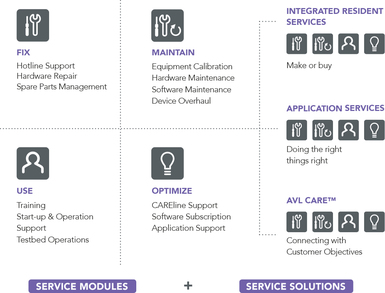 La solución AVL
Global Network – Local Presence
AVL's global service network of highly qualified experts in more than 50 locations provides essential knowhow, proximity and responsiveness. Globally distributed spare part hubs as well as local repair, calibration and skills centers channel global competence through local presence.
Solution Competence
Leading edge technology needs innovative Service Solutions. AVL is the partner who provides the best possible solution with the right combination of product technology and application competence to many of the industry's leading companies.
Click AVL Service Modules and AVL Service Solutions for more details
---
El valor añadido
Fast, focused support for everyday efficiency challenges provided by easy to apply AVL Service Modules
Tailored packages for long-term value through AVL Service Solutions
Optimized TCO by tailoring the right services for the customer's need
Global partner with local competence
Ramp-up guidance for fast productive use
Safe and reliable operation due to knowledge transfer from AVL's experts
Application-specific solutions for individual testing tasks
---
Referencias
Worldwide more than 700 service employees in the field are ready to assist in more than 50 locations
14 Hotlines guarantee access to professional support
The Service Solution AVL CARE™ manages services for more than 1400 testbeds
AVL operates more than 240 of its own testbeds at 17 different locations
AVL resident teams maintain, support and operate more than 1500 testbeds at customers sites
Application Services can reduce testing time by more than 70% by using the right calibration methodology and infrastructure; a tailored service concept can boost utilization rates to >80% and technical availability to >97%
---