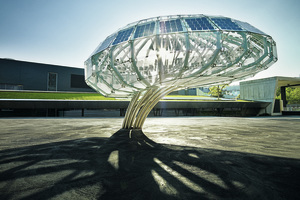 Hans List Fonds
In memory of Prof. Dr. Dr. h.c. Hans List, founder of AVL List GmbH, Hans List Fonds was launched in occasion of his 100th birthday. AVL is the world's largest independent company for the development, simulation and testing technology of powertrains (hybrid, combustion engines, transmissions, electric motors, batteries and software) for passenger cars, trucks and large engines.
---
Scholarships of Hans List Fonds
To encourage students and graduates of Styrian universities, every year "Hans List Fonds" awards 6 scholarships to outstanding students. In particular, innovative master theses and dissertations in the field of vehicle propulsion and vehicle technology as well as related areas will be considered. Four scholarships amounting to 5,000 € for dissertations and two scholarships amounting to 3,000 € for master theses will be awarded. The total value of the scholarships is 26,000 €.
---
Criteria / Submissions
Eligible students of the Graz University of Technology, the Montanuniversität Leoben and the FH Joanneum-University of Applied Sciences, who have adequate academic progress and who are currently writing a thesis or dissertation can apply. Applicants may only submit Master thesis and dissertations which are already finished and were completed in 14 months or less. Hans-List-Fund will only award one applicant. Past winners are not allowed to send new applications.

Submissions can be sent with a proof of an adequate academic progress and documentation on the work.

In the brief description of the content (two A4 pages maximum) the following criteria should be considered:
Innovation
Benefits to the environment
Usability
Submission deadline: July 8, 2022

Please apply by uploading the submission documents with your CV under the following link

Apply here
---
Winners 2021
5,000 € each for their dissertation:
Mr. DI Thomas ASCHAUER with the title "Hydrogen-powered vehicles in Non-Road Environments" at TU Graz.
Mrs. DI Dr. techn. Christiane ESSL with the title "Analysis and early detection of falling automotive lithium-ion batteries" at TU Graz.
Mr. DI Dr. techn. Stefan JANDL with the title "Influence of alternative renewable fuels on non-automotive high-performance engines" at TU Graz.
Mrs. DI Dr. mont. Christina KAINZ with the title "Chemical Vapor Deposition of Hard Coatings in the System Ti-B-C-N" at Montanuniversität Leoben.
3,000 € each for their master thesis:
Mr. DI Enzo HARRER with the title "Abhängigkeit der Systemoptimierung von den Parametern der Co-Simulation am Beispiel eines Mild-Hybrid-Fahrzeuges" at TU Graz.
Mr. Christoph WELLERSHAUS, BSc, with the title "Performance assessment of a physical sensor model for Automated Driving" at TU Graz.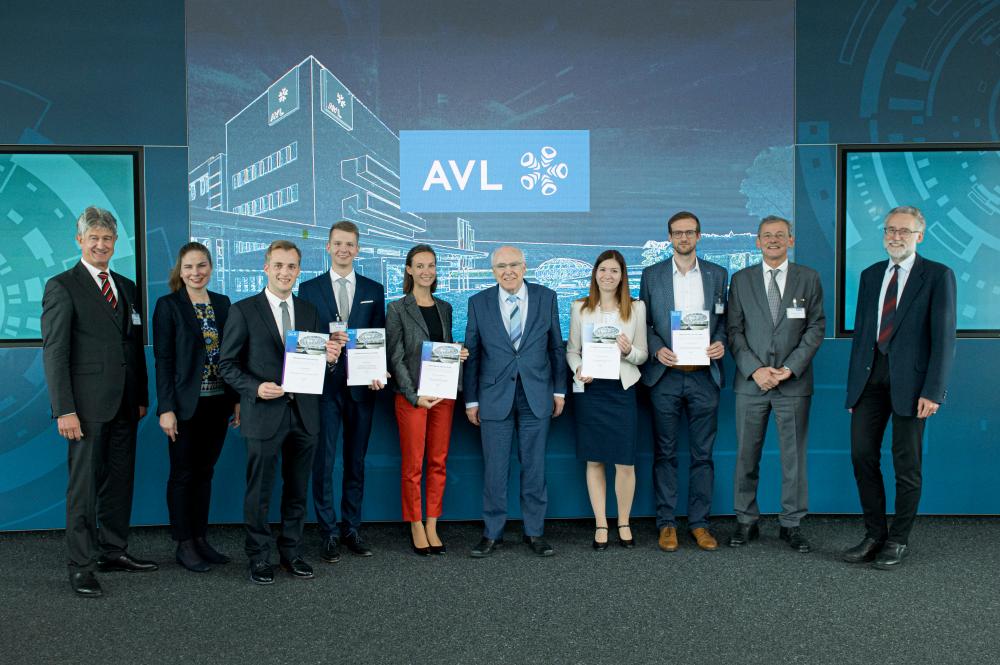 ---
Assignment / Jury
The award is assigned by the Board of Trustees of Hans List Fonds.
The Board members are:
Univ.-Prof. DI Dr. Helmut Eichlseder
Univ.-Prof. Dipl.-Ing. Dr.techn. Dr.h.c. Harald Kainz
Prof. DI Dr.h.c. Helmut List
Prof. DI Dr. Peter Prenninger
Dr. Birgit Strimitzer-Riedler
---