{attributes={}, name=downloadList, data=, type=selection_break, options=[], optionsMap={}, mainTitle={attributes={language-id=en_US}, name=mainTitle, data=Discover more, type=text, options=[], optionsMap={}}, sectionList={attributes={}, name=sectionList, data=, type=selection_break, options=[], optionsMap={}, sectionIcon={attributes={language-id=en_US}, name=sectionIcon, data=newsletter, type=list, options=[], optionsMap={newsletter=Newsletter, download=Download, software=Software, white-paper=White Paper, webinar=Webinar}}, sectionName={attributes={language-id=en_US}, name=sectionName, data=Contact us, type=text, options=[], optionsMap={}}, downloadFiles={attributes={}, name=downloadFiles, data=, type=selection_break, options=[], optionsMap={}, LinkTitle={attributes={language-id=en_US}, name=LinkTitle, data=Get in touch with our experts, type=text, options=[], optionsMap={}}, CTALink={attributes={language-id=en_US}, name=CTALink, data=https://www.avl.com/registration-cta?articleId=26151615&groupId=10138, type=text, options=[], optionsMap={}}, DownloadFile={attributes={language-id=en_US}, name=DownloadFile, data=, type=document_library, options=[], optionsMap={}}}}}
false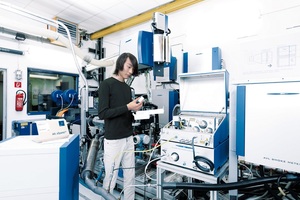 AVL Spare Parts Management
Fast Procurement and Supply of Spare Parts
AVL Spare Parts Management is a range of services that make the procurement and supply of critical and non-critical spare parts as smooth and efficient as possible.

Our service ensures that you receive the spare parts you need, when you need them, thus avoiding downtime, minimizing process costs and reducing fixed capital.

Our services are made up of:

AVL eShop™- Spare Parts Portfolio
Our easy-to-use web shop helps you identify the parts you needs, check their availability, and place your order any time of the day or night. Critical standard parts ordered via our web shop are typically shipped within 24 hours and you can track the status of your order online.

Electronic Catalog Import
To make things as convenient as possible, our entire AVL online catalog of spare parts can be easily imported into the eProcurement tool of your choice. Common categorizations of eClass, UNSPSC and BMEcat and cXML compliant formats bring our catalogue into your system. If required, customer-specific customization can also be taken into consideration.

AVL Spare Parts Support Plan
For parts that are more critical than others, or which are customer-specific and hard to procure at short notice, an individual Spare Parts Support Plan can be drawn up to ensure you're always covered. Based on the devices and equipment you are using, part criticality and procurement lead times, we can put a plan in place to protect against breakdowns and maximize uptime.

Contact us to develop a spare parts management strategy that is unique to your specific needs at no extra cost.

For further information, please contact your local AVL Sales or Service representative.
---
---