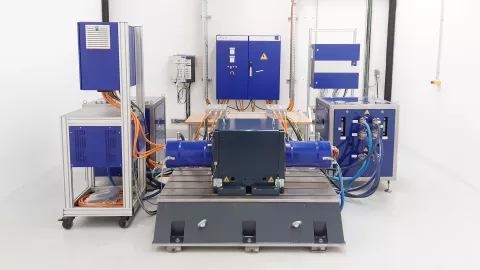 Electrification is experiencing a boom – and as a result, reliability and durability of the electric propulsion system components are becoming increasingly important. Appropriate durability test infrastructure is one of the most important factors.
AVL E-Motor TS™ Durability encompasses:
Reliability, availability, maintainability, and durability evaluations
 
Environmental tests under cold and hot conditions
 
Mileage accumulation
 
Cold start and warm-up procedures
 
Monitoring of production batch tolerances.
AVL E-Motor TS™ Durability (TS stands for test system) is committed to helping our customers manufacture reliable and functional e-motors, without having to accumulate miles on the road – which uses costly prototypes with high maintenance efforts. The test procedures enable accelerated mileage accumulation – reducing the total testing time and lowering handling costs. Compared with a conventional e-motor testbed with a dynamometer, a special feature of AVL E-Motor TS™ Durability is that it can test not only one, but two electric motors at the same time. One e-motor generates energy, while the other recuperates it.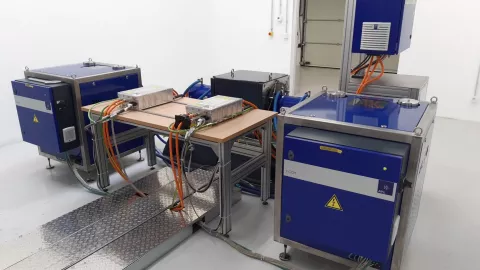 Testing Efficiency
Limited test resources and manpower.
Cost Efficiency
Challenge time-to-market target, restricted investment budget.
Data Acquisition
Megadata from multiple data sources.
Specification & Testbed Design
AVL E-Motor TS™ Durability makes it possible to test tow units under test (UUTs) in parallel. The system features:
Intelligent AVL PUMA 2™ automation system with machine learning technology
 
Highly accurate battery emulator
 
Precious coolant conditioning system and optional climatic chamber
 
Mechanics with frame, intermediate bearing and mounting systems
 
High frequency AVL X-ion™ power analyzer
 
Baseline measurement for temperature, voltage, and current measurements
 
Testbed safety monitoring system
| | |
| --- | --- |
| Property | Unit |
| Max. Speed | up to 25,000 rpm |
| Max. Torque | up to 1000 Nm |
| Coolant Temperature Range | –40 to 130°C |
AI-Powered Automation System
Detect and react to trends, deviations, or any kind of anomaly by continuously validating data.
Future-Proof Test System
Proven mechanics for UUT speeds of up to 25,000 rpm.
Modular Approach
Upgradeability with coolant conditioning, climate chamber, more powerful DC supply, power analyzer, and torque flange.
Cost-Efficient Test System
Unlike an e-motor testbed where only one e-motor is tested, our back-to-back testbed tests two e-motors simultaneously.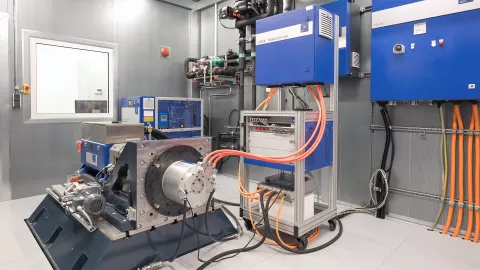 AVL E-Motor TS™ Performance
Optimum view of speed and torque. The test system for developing your unique e-drive.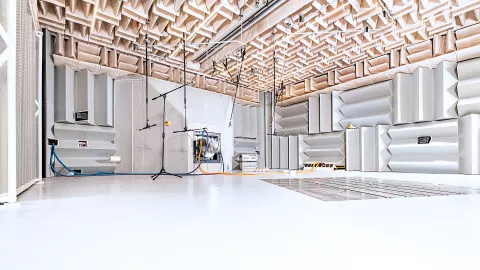 AVL E-Motor TS™ NVH
Electrified propulsion systems are a growing part of modern transportation. The changing noise/sound landscape is increasingly demanding modern NVH engineering. At AVL, we have solutions and processes for optimizing the design and quality assurance of interior and exterior vehicle sound.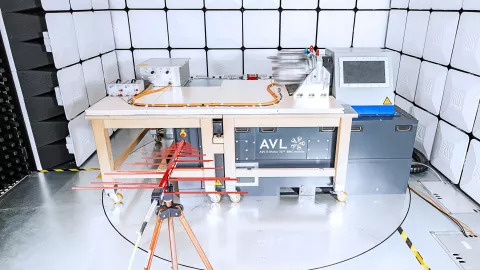 AVL E-Motor TS™ EMC
Validate the electromagnetic compatibility of your electric drive with our specialized test system.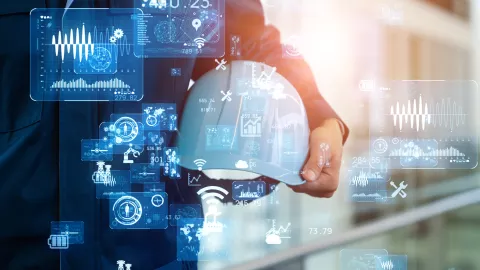 Customer Services for Testing Solutions
The AVL Customer Services organization consists of more than 700 service- and application engineers worldwide, operating from more than 50 locations. Our global footprint is your local benefit.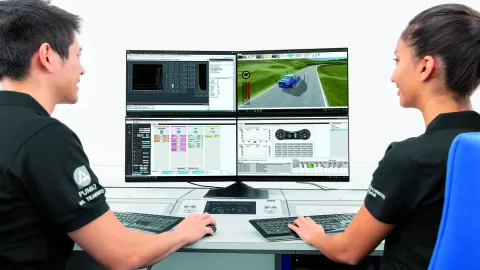 AVL PUMA 2™ E-Motor
The best-in-class automation system for e-motor testing.
See what drives us and explore our latest developments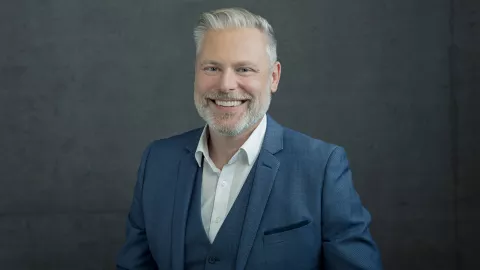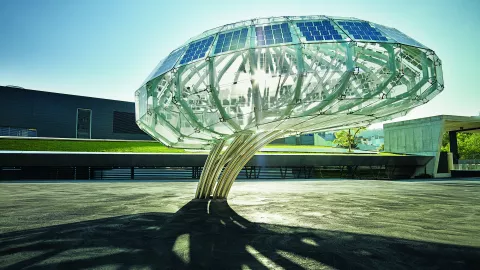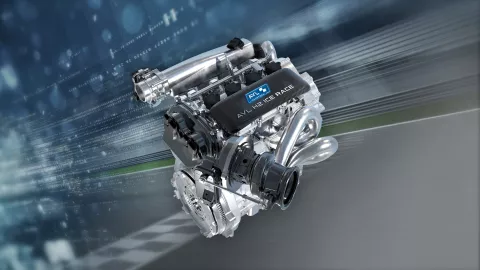 AVL RACETECH Builds Hydrogen Combustion Engine for Motorsport
AVL RACETECH, the motorsport department of AVL, presents the prototype of an innovative H2 internal combustion engine. The power unit is a compact, hydrogen-powered 2-liter turbo engine, with intelligent water injection, which achieves a totally new performance level. The first racing engine that AVL RACETECH is developing and building in-house.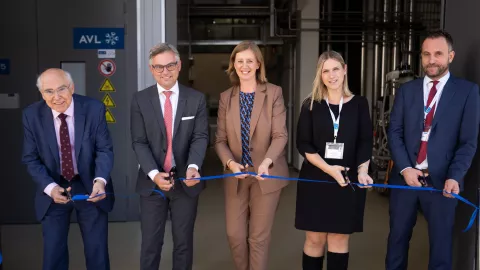 Do you have questions or want to work with us?
Our experts are happy to help.