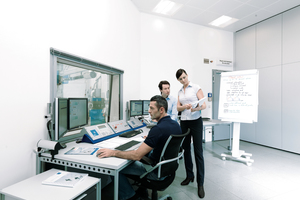 The fast track to comprehensive skills.
Trainings for AVL Instrumentation & Test Systems
Get powered up to safely and effectively operate AVL equipment and competently perform a wide range of testing tasks.

We offer a comprehensive range of training courses from Product Trainings, Technology Seminars and additionally support you in drawing up Educations Plans tailored to your needs. Our trainings for AVL Instrumentation & Test Systems are arranged either as dedicated trainings for a single customer organization or as open trainings which are standard AVL training classes and seminars for participants made up of various customers.

Explore our complete Training Portfolio available on AVL eShop™

AVL Open Trainings: Explore our actual offer now!
Go to All Solutions
---