Back
AVL Smart Mobile Solutions
{name=downloadList, data=, type=selection_break, options=[], mainTitle={name=mainTitle, data=Discover more, type=text, options=[]}, sectionList={name=sectionList, data=, type=selection_break, options=[], sectionIcon={name=sectionIcon, data=download, type=list, options=[]}, sectionName={name=sectionName, data=Downloads, type=text, options=[]}, downloadFiles={name=downloadFiles, data=, type=selection_break, options=[], LinkTitle={name=LinkTitle, data=AVL Smart Mobile Solutions Demo Version, type=text, options=[]}, CTALink={name=CTALink, data=https://www.avl.com/web/guest/registration-cta?articleId=6707412&groupId=10138, type=text, options=[]}, DownloadFile={name=DownloadFile, data=, type=document_library, options=[]}}}}
false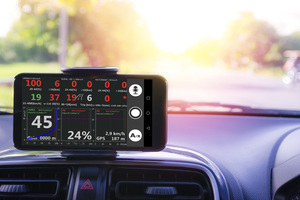 Smart. Portable. Interactive.
AVL Smart Mobile Solutions
Designed to make the life of the calibration engineer easier, AVL Smart Mobile Solutions are a range of applications that utilize the existing vehicle testing infrastructure.

The applications are designed to be used on portable devices as well as desktop and laptop computers. Enabling the online visualization and evaluation of test criteria, the generation of RDE routes with a single click and requiring no additional hardware, they employ a 'right first time' approach to save time and prevent invalid test results.

With a Driver's Aid mobile application which enables intuitive driving, our system also enhances driver safety by offering at-a-glance information. Additional features include HD RDE compliance that supports Euro VI regulations for in-service conformity testing, and remote control features with smartphone connectivity.

This dedicated plug-and-play vehicle calibration tool makes your RDE testing activities more convenient than ever before.

---