In modern electrified powertrains (xEVs), huge demands are placed on batteries. These electrochemical energy storage and conversion devices must meet market requirements such as long-lasting high power and energy performance, and dynamic charge and discharge processes. To support automotive battery development tasks, we have created the AVL Battery Test System. This 'plug-and-play' solution is a free-standing or containerized battery testbed that can be delivered as a ready-to-go turnkey solution without needing any further adaptations.
OEMs, battery, and cell suppliers have to continuously develop new packs and cells for the evolving automotive market. For battery electric vehicles (BEVs), the mileage range is a key factor, making the capacity of battery cells and packs crucial. Besides capacity, current and voltage are central to battery development. As a result, the test systems for validating battery cells and packs need to be state-of-the-art.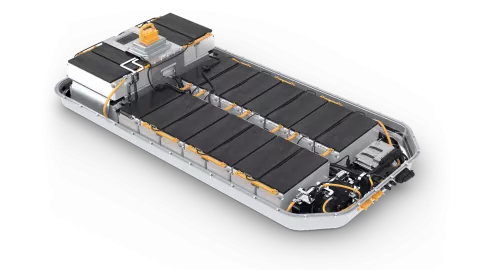 Featuring proven components, our battery test system can be applied by the operator throughout the energy storage system development process. Modular, flexible and comprehensive, it can be used for the testing of cells, modules and packs for a wide range of applications, including scooters, passenger cars, and light and heavy-duty vehicles. 
The system is ideal for the verification of supercapacitors as well as lead-acid, nickel-metal hydride and lithium-ion and solid-state batteries under a wide range of climatic conditions. Advanced safety measures, including fire suppression and gas extraction systems, allow for extreme testing limits to be explored without any risk to the operator.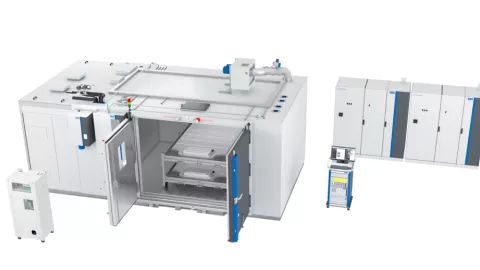 Our system offers maximum flexibility and value – from individual components to complete testing laboratories with container solutions. The battery tester AVL E-STORAGE SiC™, the AVL automation system, the AVL cell/module/battery test chambers and the AVL safety system provide ideal conditions for electrical performance tests and thermal or climatic environmental tests.
This robust, reliable, and accurate system comes with a range of features, including the relevant battery test software, facility management system and safety features. With our global footprint and decades of automotive development experience, it can be tailored to fit your needs, your workflow, and your goals.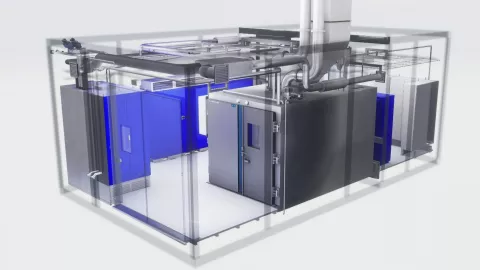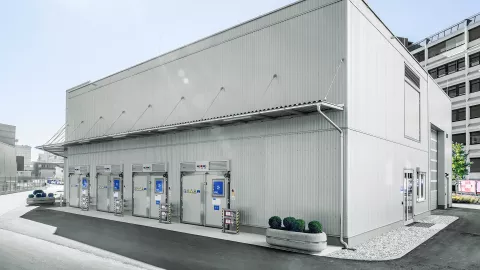 As a global partner, we offer support to all customers in battery and vehicle development throughout the entire product life cycle, from simulation, through the assembly of components and complete batteries, to testing with its own testbeds and testbed equipment. The portfolio covers test facilities for cell, module and pack testing as well as end of line. In addition, we have the ability to deliver complete test labs and tech centers to customers on a turnkey basis.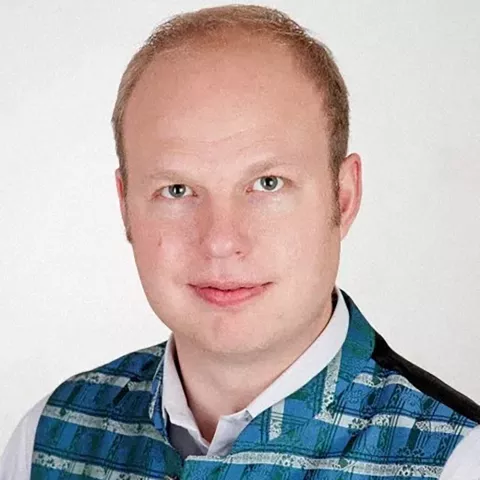 When it comes to batteries, there are countless opportunities to find the right development partners and manufacturers. Here, nuances decide to prevail in the market. As a globally positioned partner and with knowledge from battery development, simulation and production, AVL is a reliable and competent partner in the field of test systems for batteries."
– Martin Schweiger, Senior System Line Manager, AVL List GmbH
AVL Battery Test Systems – Solution Sheet
Designed to measure all important battery data at differing temperature and humidity.
Download
AVL Battery TS™ End Of Line – Solution Sheet
Improve production efficiency and avoid costly recalls.
Download
Success Story – "Valmet Automotive"
AVL battery testbeds support the development of advanced battery systems for xEVs.
Download
Unique control technology for realistic charging and discharging profiles enables excellent control accuracy with parallel high current dynamics
 
High system versatility with automatic configuration changes reduces downtime
 
Ready for future chemistries (e.g. solid state batteries)
 
Easy to use thanks to user-friendly battery test automation software
 
Maximum safety thanks to functional AVL safety design
Your reliable partner in battery testing solutions
Thanks to AVL affiliates all over the world we are close to our customers with a global footprint. With our experience from different customer types, like battery, vehicle or energy storage manufacturers, we are able to continuously improve our test systems. New entrants as well as well experienced OEMs and Tier 1 and 2 suppliers and test institutes rely on the support of the global AVL network. Our affiliates represent AVL directly on customer site.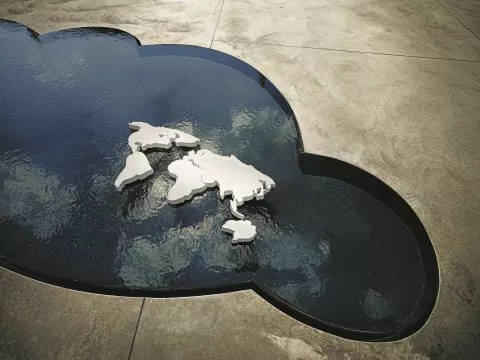 > 200
project managers in Graz, and globally
> 50
battery testing projects per year worldwide
See what drives us and explore our latest developments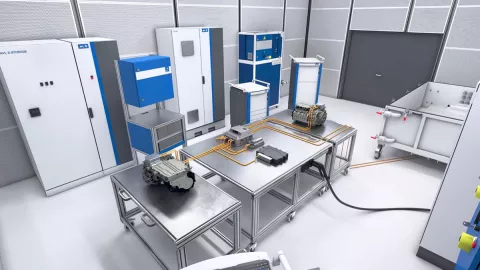 Unique Test Solution for E-Mobility: HV System TS™ E-Integration
On-demand
Battery electric vehicle (BEV) development requires significant adjustments to the development process and its environment.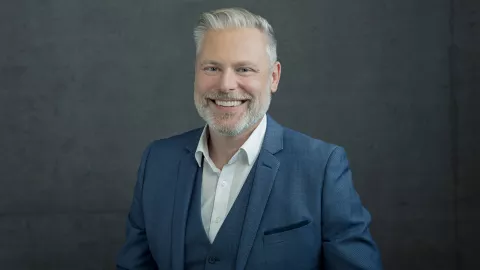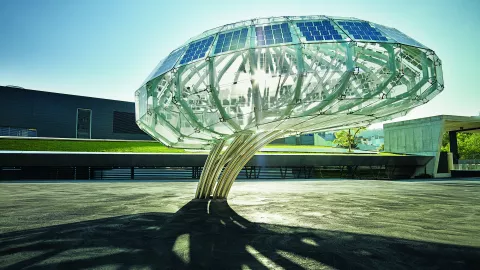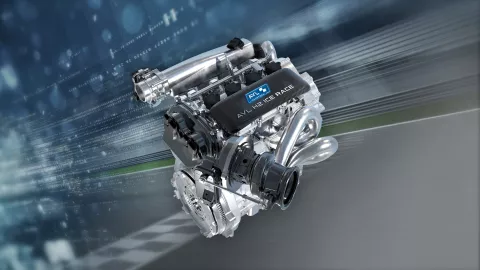 AVL RACETECH Builds Hydrogen Combustion Engine for Motorsport
AVL RACETECH, the motorsport department of AVL, presents the prototype of an innovative H2 internal combustion engine. The power unit is a compact, hydrogen-powered 2-liter turbo engine, with intelligent water injection, which achieves a totally new performance level. The first racing engine that AVL RACETECH is developing and building in-house.